Hari Nayak
Chef, Restaurateur, Author
.
Global in Approach, Indian at Heart
Hari Nayak – Chef, Restaurateur, Author
Hari Nayak is more than a chef, today he is a restaurateur, author as well as a culinary consultant based in New York City. Hari Nayak started his epicurean journey from the Culinary Institute of America and today, he is one of the most sought after Indian chefs for his unique style. After working in India then traveling to the culinary institute, he went on to work in restaurants in the New York metro area. Though Chef Hari is one of the world's most famous Indian chefs today, his skills extend far beyond the kitchen. A savvy restaurateur, Hari Nayak is responsible for the operation and success of several restaurants worldwide.
Also a cookbook author of the 7 bestselling books like Modern Indian Cooking and My Indian Kitchen. These books feature the simple yet eclectic style of Hari's dishes. Hari Nayak has managed to provide a new modern outlook on Indian cuisine, one that is creating a sensation of sorts in North America today.
When it comes to Indian food, the common misconception is that the preparation style must be complex. Hari has managed to elucidate that Indian cooking can be prepared in a simplistic style, with all the modern trappings, yet appealing to the common household cook at the same time.
In his latest book The Spice Trail he has simplified many of his modern global recipes for a home cook, presenting ingredients, methods and flavors that he has discovered as a resident of New York City. Join him on his wanderings through food!.
"Food is our common ground, a universal experience" – James Beard
A refined, modern interpretation of a classic neighborhood French brasserie, the restaurant is designed to appeal to a distinctly urban-American sensibility, with an understated aesthetic that celebrates and pays homage to the Indian subcontinent's rich cultural heritage.

Located in the heart of Bangkok's Sukhumvit district, JHOL is a fresh new concept by chef Hari Nayak that will excite senses and challenge perception of Indian cuisine as we know it.
Charcoza is a modern lifestyle meze grill that brings a fresh and unique experience to the Riyadh dining scene, with premium meats and a contemporary take on traditional spices and flavors diverse cultures. 
Alchemy, Bangalore
Located in The Chancery Pavilion, one of the oldest hospitality brands in Bengaluru, Alchemy is a confluence of delightful dining experiences and unique recipes, all under one roof.
Masti, Dubai
'Masti' which translates to 'fun and mischief' infuses modern with tradition and colour with flavor, creating an expression of 'New India'. Our array of Indian inspired sharing plates take cues and influence from a variety of global flavors.
CafeSpice
Cafe Spice is one of the largest Indian food service companies in America with a mission to  promote Indian cuisine and make it accessible to everyone through grab n' go meals, retail line of products and branded QSR.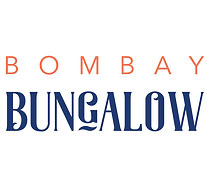 Bombay Bungalow, Dubai
Bombay Bungalow is a home grown brand in Dubai featuring re-imagined and approachable Indian dishes. Our aim was to create a menu that is tasty and exciting  to the multi-faceted residents of the UAE.
New Book launched : Spice Trail
"Hari has made India proud in America. Now he brings his unique expertise to the world's spices and elevates the flavours of our cuisine." – Vir Sanghvi. 
Indian food tastes and styles have always had a great appeal in the West. The number of South Asians in the Western world has also increased. Overall, Indian cuisine has never had it so good! This is a perfect business opportunity for corporations who either have a number of South Asians on board, or would like to incorporate a very popular cuisine onto their menus. Read more about Ethnic Market and Indian Food
Creating and testing new recipes is the best way to enhance your kitchen. Our team of talented chefs and a state-of-the-art test kitchen is our crucible for creating and testing out new and tasty recipes that will add value to your menu. Our expertise of creating and formulating new products and new recipes extends to both commercial and small batch production scenarios. With our finger on the pulse of the culinary market, you will always benefit from our advance knowledge that also includes the latest in food service technology and management. 
Read more about New Product R&D
Training solutions that are custom created for the staff and employees of companies that cater to the hospitality and food service industry is one of the innovative solutions that we provide. Our workshops and training seminars are custom designed taking into account your specific requirements and needs. Our unique workshops also include one-of-a-kind team building sessions that will educate and train your chefs to perform better, thus helping your organization to create newer business opportunities. Read more about Customized Corporate Training
Do you have a new brand idea? Do you need to come up with a new concept for a brand? Would you like to bring to life a new idea that will give your culinary organization a presence? We have been providing food service organizations with specialized consultancy services for creating and launching new food brands and concepts from the ground up. Our experience and expertise ensures that your product will relate to your target audience with its unique features. We have created and developed innovative and attractive concepts and ideas that have captured the imagination of many. Read more about New Concept Initiatives